The role of Brazilian agricultural aviation in firefighting operations was highlighted in the January and February edition of the North American magazine Aerial Fire Magazine. Published by the same editors of the magazine AgAir Update, which is focused on the aeroagricultural industry, Aerial Fire is focused on the aerial fire fighting segment - covering all aviation that operates in this type of operation.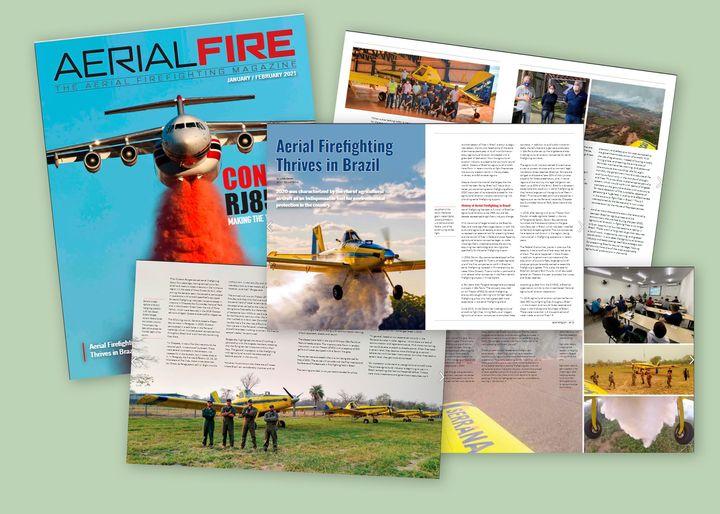 The article highlighted the history of agricultural aviation in operations against fires in Brazil and reports of operations that took place in 2020, especially in the Midwest, Southeast and Northeast of the country (covering Cerrado, Pantanal and Chapada dos Guimarães). The article included reports of pilots, training of professionals for this type of mission and also the development work of the Zanoni gates.
Access the article (in English) at this link, or the full edition of the magazine here.