During the month of October, Zanoni Equipamentos participated in a cycle of events in the state of Mato Grosso, promoted by Sabri. The so-called "Aircraft Clinic" was held in Campo Novo do Parecis (at Fênix Aviação Agrícola), in Sorriso (at Plafértil Aviação Agrícola) and in Primavera do Leste (at Rambo Aviação Agrícola), where we could hear the new challenges of the field, discuss trends and build together new perspectives for our industry.
The project developed by the agronomist specialized in aerial application, PhD Henrique Campos, comprises theoretical classes, practical classes and aircraft assessment. During the instruction sessions, pilots and technicians are trained for the job and intense discussions take place among the participants about good practices. The calibration of agricultural aircraft is done to evaluate droplet spectrum and effective swath width, aligning the equipment for the spray season.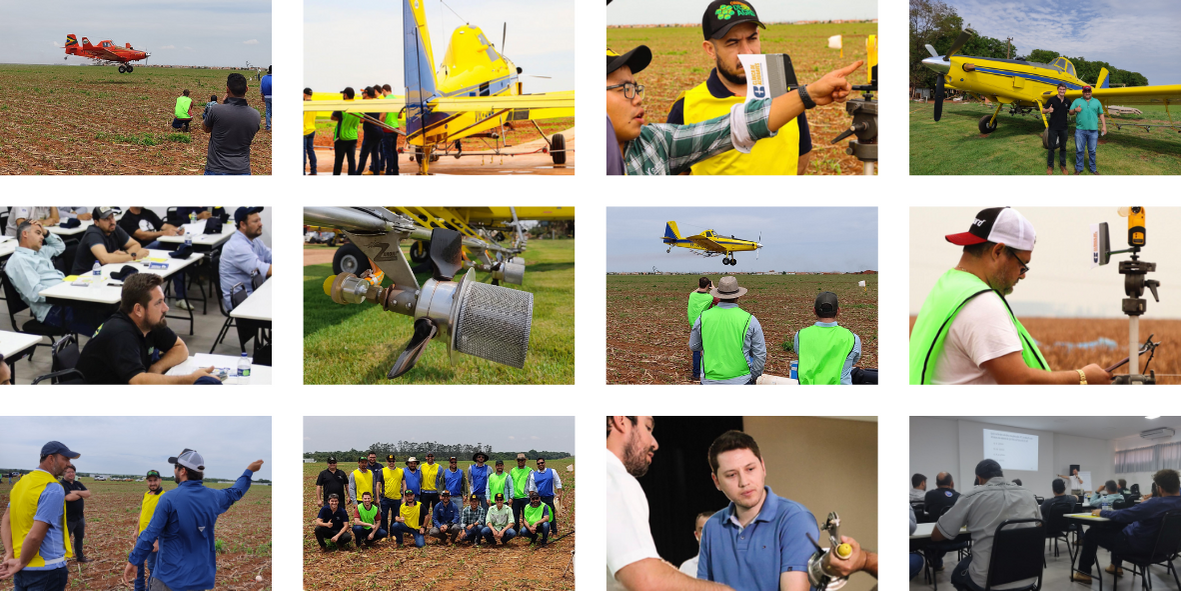 Zanoni has constantly invested in research and development to provide a standard of excellence with our rotary atomizers. Through dialogue with pilots and other professionals and the evaluation of its effective result in the field, we can monitor the performance of our products and produce equipment that meets the needs of operators. Choosing appropriate technologies and using them correctly are essential for a quality, safe and responsible aerial application.
During this cycle, we visited several of our partners in the state, which today is the largest grain production hub on the planet. With a lot of science, technology and a job well done, agricultural aviation has been a crucial tool in making the region stand out internationally. We are proud to be able to contribute to the work of agricultural pilots, agronomists and technicians who currently carry out cutting-edge work and excellence, being true world leaders in terms of quality in aerial application.